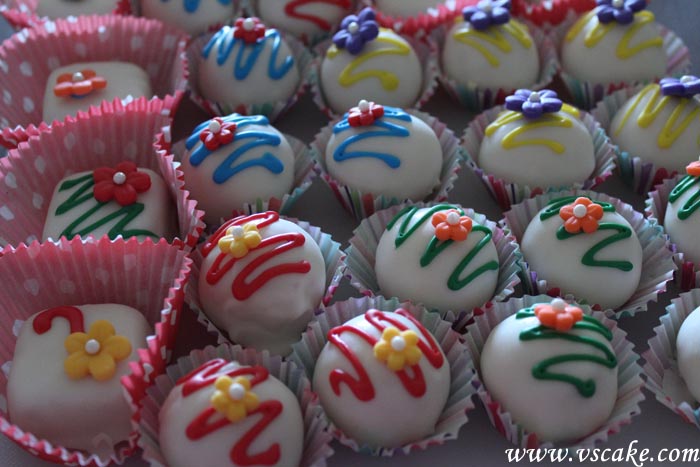 Yields: 50 Cake Bites
Ingredients:
Classic White Duncan Hines Cake Mix 1 box
Vanilla or Fluffy White Duncan Hines Frosting 14 0z
Vanilla Chocolate Coating 1 lb
Directions:
Preheat the oven at 350 degree F and bake the cake mix according to the manufactures instructions. Remove the cake and let it cool for 3 hours.
Remove all the brown layering on the cake and crumble the cake in a large bowl.
Mix vanilla or fluffy white icing with cake crumbs and form dough with hands.
Using Brownie pops silicone mold the mixture or shape them into balls with hand and place it in the freezer for 24 hours.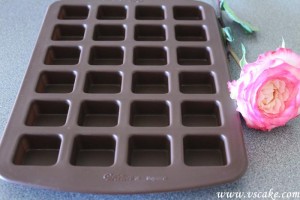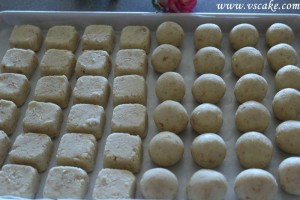 Remove the cake molds and place them on parchment paper.
Melt the vanilla chocolate in microwavable bowl at 30 seconds interval until smooth.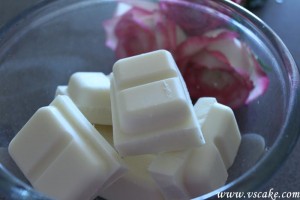 Place one piece on the fork and with spatula coat them with melted chocolate, remove excess chocolate by gently shaking the fork and place them on parchment layers sheet pan. Repeat with the rest of cake bites and set aside to cool.
Decorate cake bites with writing icing or white chocolate melt in your favorite design.