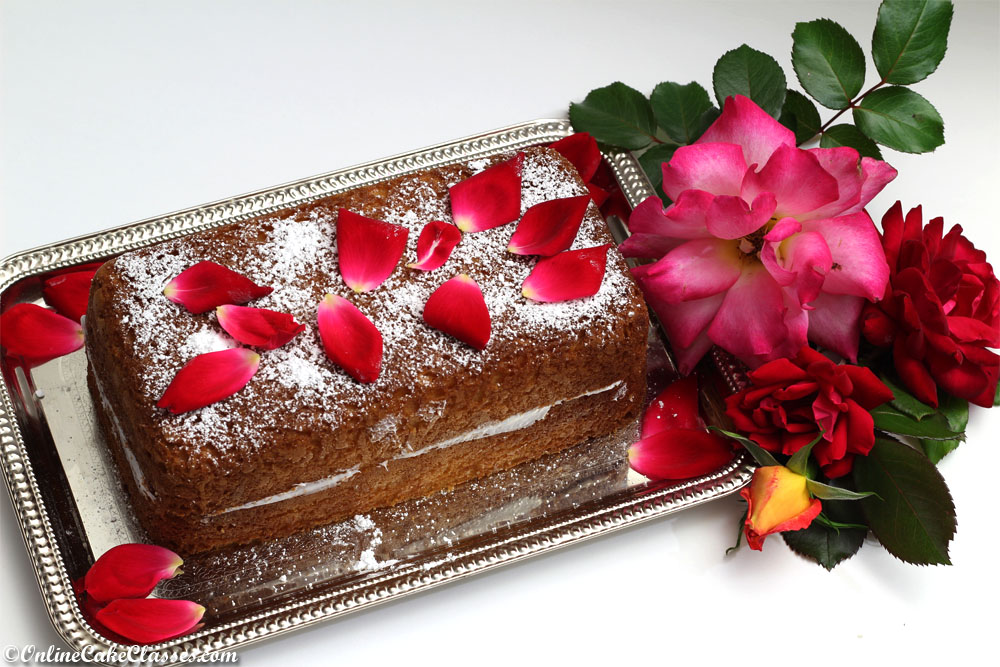 Ingredients:
Duncan Hines Classic White Cake Mix
3 Large Eggs
1 cup Water
1/3 cup Vegetable Oil
1 teaspoon Rose Flavoring
Vanilla Icing
1 Tablespoon Gulkand
Instructions:
Step 1) Preheat oven at 350 degree F and prepare 8*2 inches cake pan using Baker's Joy.
Step 2) In a bowl follow the cake mix directions and add rose flavoring.
Step 3) Beat the batter for 2 minutes on medium speed with a hand blender or stand mixer.
Step 4) Pour the batter in the cake pan and bake for approx. 30 minutes or toothpick comes out clean.
Step 5) Remove the cake from oven and let it cool for 10 minutes in the pan. Remove the cake from cake pan on the cooling rack.
Step 6) Divide the cake into two layers and frost it with vanilla icing, put some Gulkand and spread with spatula, place the second layer on top.
Step 7) Sprinkle powdered sugar on top; and place washed and dry fresh rose petals on the cake.
Step 8) Serve and enjoy this cool new rose cake with family and friends.
Helpful Hints:
Make sure the cake is cool before icing.
Rose flavoring is strong so with caution.
Rose flavoring is found in many Indian desserts; however it is an acquired taste. Keep an open mind and try this amazing cake flavor out the cake circle.
Do not frost the whole cake with vanilla frosting, as it would not bring out the rose flavors.
Gulkand:
Gulkand is a rose jam, made from Damask Roses and known for its cooling properties. This cake could be enjoyed during summer season when it get really hot outside. Gulkand is mostly enjoyed after spicy meal and is commonly found in mouth freshener. Gulkand have many medicinal properties as well, so enjoy and try spoonful of Gulkand!!!