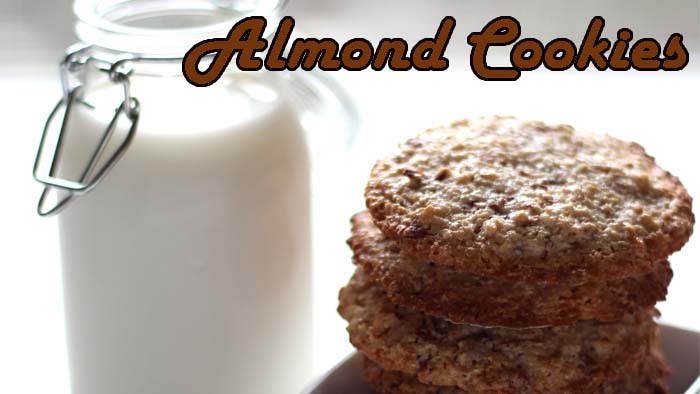 Makes: 24 cookies
Ingredients:
1 cup Almonds
1 cup Sugar
4 Tablespoon Milk 2%
½ teaspoon Cardamom powder
½ teaspoon Clarified Butter
Instructions:
Soak whole almonds overnight in water.
Remove water from almonds and blend them in a chopper for about 10 minutes. Stir with spatula occasionally.
Preheat oven at 350 degree F.
In a bowl mix almonds, sugar, milk and cardamom powder. Mix well.
Use clarified butter when rolling cookies, to avoid sticking on your hands.
On a cookie sheet place silicone baking mat and place cookies about 2 inches apart.
Bake cookies for about 20 minutes or until golden brown.
Let the cookies cool down completely before placing them on plate and serving with cold milk.
Enjoy these wonderful cookies with your friends and family. Special thanks to my aunt for providing the basic recipe and sample for these cool healthy cookies!!!
Helpful Hint:

Almond cookies do not have butter like regular cookies, thus tend to stick on wax paper, cookie sheet and cookie sheet sprayed with non-stick spray. Thus use silicone baking mat to avoid sticking.
Video