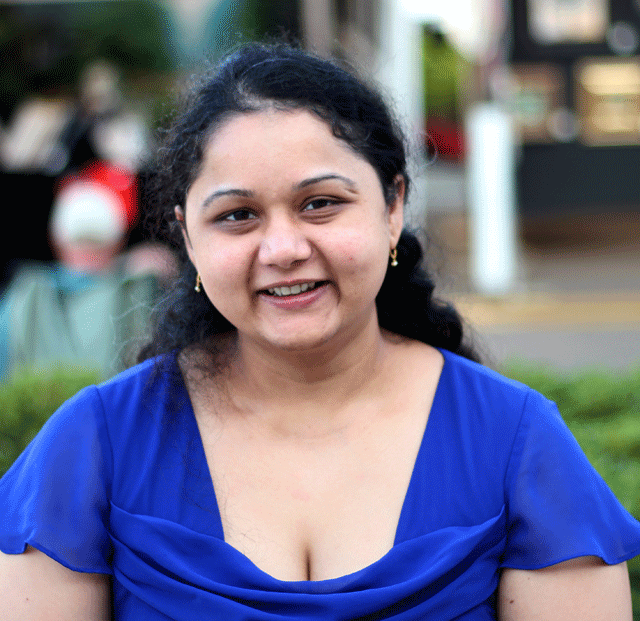 Hi I'm V, Chef, Baker and Cake Decorator, Food Blogger, Author, Tax Preparer, Wife and Mom to two beautiful girls.
My love for cake and cake decoration started when I first saw a fancy cake in a cake shop in India, as a little girl. My primary purpose was to bake cakes for my girls and decorating baked sweets with my little girls and make pretty cakes. My oldest child already knows how to make fondant flowers and bows.
A desire and passion to learn cake decorating and my love for cakes intensified during Culinary School. My journey for finding cake classes took me to The Wilton Cake decorating classes. After completion of my classes I started teaching The Wilton Cake Decoration classes at Michael's Art and Craft Store in Jackson, MS for two years. The best compliment from my students is "I am the most patient teacher" and they loved coming back for my classes.
I have been preparing special order cakes for more than eight years for friends and family. I'm a stay at home mom and balancing time with a baby and work is difficult. I tend to work around my kids and husband crazy work schedule. Oops forget to mention he is a System Analyst…. IT department their work is 24/7 never ending work!!!!
My husband Ravi Goswami is a Web-Developer and my go-to guy who has built my website; photographer; and video recording and editing. All the website related work is done by him. He is a wonderful father to our lovely girls and supports me in all aspects of our lives.
I love improving my skills and techniques, not afraid of learning new things big or small from many cake decorators and chef's out there. I love food in general from prep-work to actual cooking and baking; and off-course cleaning. I tend to get ideas from different variety of things like flowers, kids' toys, cartoon, paintings, and nature and more. My rule to thumb is the cake should look spectacular and taste divine!!!
Check out these my eBooks on Amazon: